Due to unforseen circumstances William's Walk Family Fun Day has been postponed.
We will be in touch with all supporters with further information shortly.
We have made the difficult decision to postpone The William's Walk Family Fun Day event due to lower attendance numbers than expected. Since we want to make the greatest impact for our cause and have the greatest support we can at the event, we feel it is best to move the date at this time. Please watch this space for updated information regarding the event.
If you've already signed up for the event, we'll be reaching out to you personally.
William's Walk Family Fun Day
Supporting Juvenile Arthritis
Register now to be part of this year's William's Walk Family Fun Day, the most fun you can have! This year we're back bigger than ever with so much to offer the whole family. From entertainment and games, side show alley, slides, jumping castle, food and drink and treats for kids, William's Walk Family Fun day is the place to be!
Register now to confirm your place in the iconic "William's Walk" and reserve your official William's Walk T-shirt! This year we've added something extra special with our 25km Challenge combining with our traditional 5km walk. Whether you're looking to walk a short or long distance, there is a choice for everyone!
Register online now to reserve your place at the event. By joining in this year's event you will be helping to support more than 6000 children and their families across the state struggling with juvenile arthritis, as well as helping us to remember Williams Harris.
RAISED SO FAR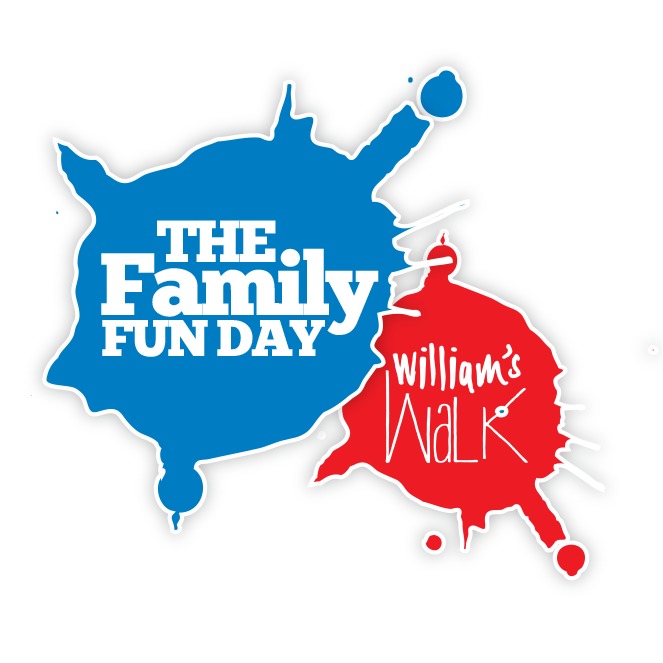 $0.00
SUNDAY, 1 MAY 2016
Penrith Panthers Event Centre
123 Mulgoa Rd, Penrith NSW 2750
25km Challenge Walk - Starting at 6.00am
5km Traditional Walk - Joining walkers at 10.00am
Family Fun Day - From 11.00am - 3.00pm
William's Walk 25km & 5km
You can choose to participate in the 25km Challenge Walk (starting at Richmond Air Base) or the 5km Traditional Walk (starting at Penrith Lakes).
Walkers from both groups will meet at Penrith Lakes and finish together at Penrith Panthers to kick off the Family Fun Day celebration in a BIG way!
William's Walk!
Family Fun Day Celebration!
Join us at the Family Fun Day for exciting games, a circus playground, a jumping castle, delicious treats and heaps of entertainment for the whole family!
Welcome the William's Walk walkers at the finish line and support kids with juvenile arthritis! Anyone can attend the Family Fun Day at Penrith Panthers, but you need to register.
Family Fun Day!